MODERN HEROES:
Modern Heroes is a 28MM line of metal miniatures suitable for modern, cyberpunk, and near future game settings. All the figures are sculpted by Behrle Hubbuch.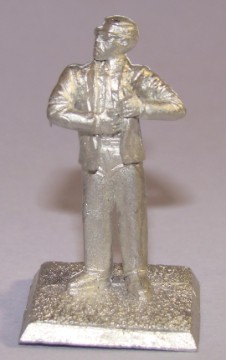 MH001 Bodyguard #1 Male
The typical plain clothed bodyguard reaching for his concealed weapon.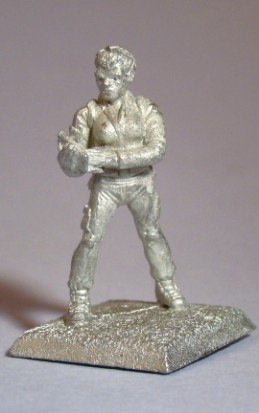 MH003 Field Tech #1 Female
Field tech making notes on her portable computer. She has other gear and a backpack.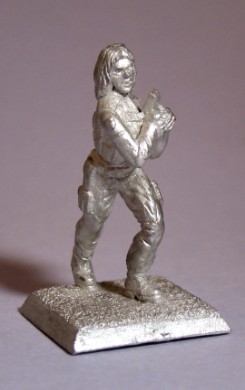 MH005 Police Officer #1 Female
Field officer in patrol uniform with pistol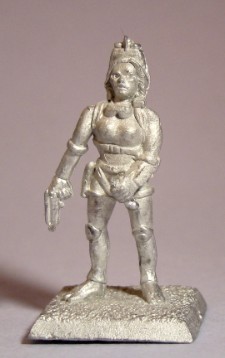 MH002 Cat Burglar #1 Female
A well equiped modern thief with backpack, harness, night vision goggles, pistol and other equipment.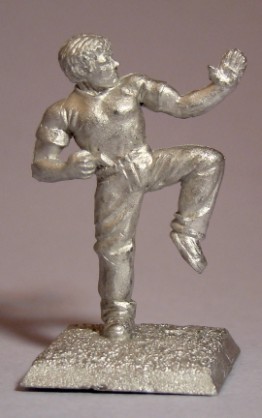 MH004 Martial Artist #1 Male
Dressed as a man on the street this martial artist is ready for action.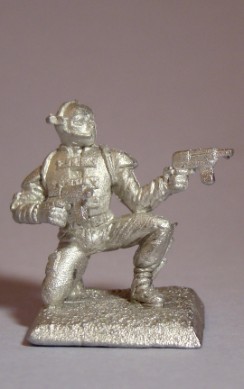 MH006 Mercenary #1 Male
Combat ready mercenary with machine gun pistols

MH Set1:
THe original six miniatures in the modern heroes line combined into one boxed set.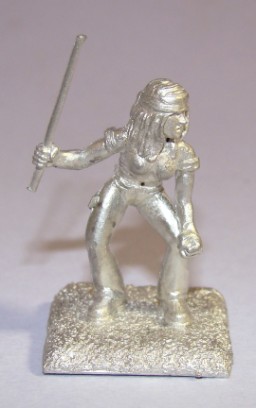 MH007 Gang Member #1 Female
Young girl in tight clothes weilding a pipe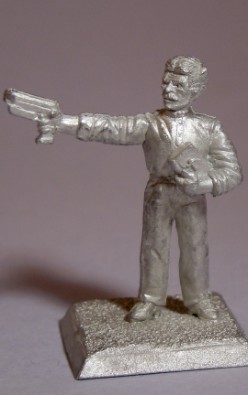 MH009 Fighting Priest #1 Male
A priest with a gun in one hand and a book in the other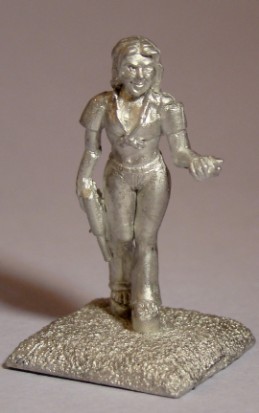 MH011 Pop Diva Superspy #1 Female
Dressed to perform or to kill she will do it again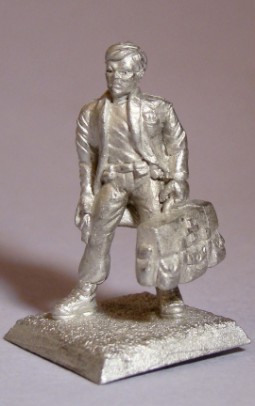 MH008 Field Medic #1 Male
Field Doctor who appears to be ready for anything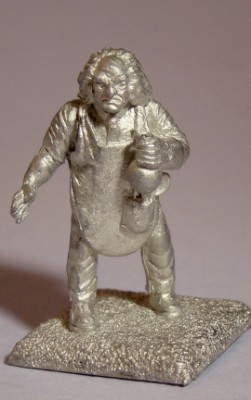 MH010 Mad Scientist #1 Male
Large man with an apron and a beaker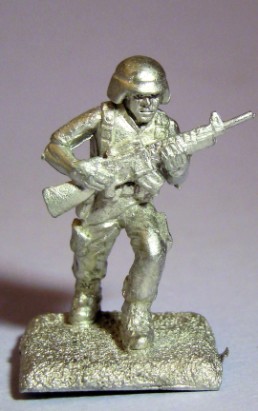 MH012 Soldier #1 Male
Combat ready and armed to the teeth

MH Set2:
The newest set of six miniatures in the series.